Opposition to scrapping Welsh Language Commissioner post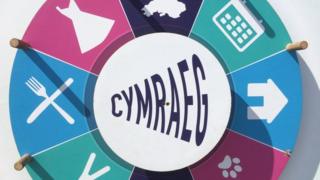 An international group of language experts has questioned Welsh Government plans to scrap the role of Welsh Language Commissioner.
Ministers want to create a Welsh language commission instead.
But the International Association of Language Commissioners says there is no better body than a single commissioner to hold the government to account.
Welsh language minister Eluned Morgan said if arrangements change, the new set up will not "be weaker".
Her predecessor, Alun Davies, said he wanted to make the system as efficient as possible when he announced the plans for a commission to promote the language earlier this year.
The association, which counts existing commissioner Meri Huws as a member, told a consultation on the matter that there is "no better body than an independent single language commissioner to hold to account the government in its bold and ambitious proposition to increase the number of Welsh language speakers".
The letter said: "One commissioner with one voice can be effectively accountable to parliament, not a commission or another body with multiple voices."
Plaid Cymru AM Adam Price said: "The language commissioner plays an important role in regulating provision of Welsh language services, and scrapping the role is almost certainly be detrimental to the positive progress that has been achieved."
Newly-appointed Ms Morgan told AMs on Tuesday: "What I don't want to do is to give this idea that, if we are going to change something, then whatever replaces it will be weaker.
"That simply won't be the case."