Brexit law 'constitutionally insensitive' to Welsh Government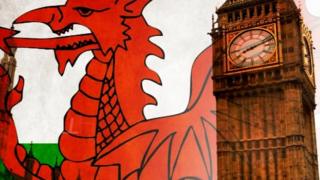 A committee of MPs has accused the UK government of a "constitutionally insensitive" approach towards Brexit and devolved governments.
Their report criticises part of Brexit legislation that holds back to Westminster powers in devolved areas that are currently held at EU level.
It has been dubbed a "power-grab" by Scottish and Welsh ministers.
Ministers at Westminster say the devolved administrations will ultimately get more powers.
But they say the functions should initially be held at Westminster to allow UK-wide frameworks in areas like farming to be developed.
The report, from the Public Administration and Constitutional Affairs Committee, says the "main source of disquiet and disagreement" between the UK and devolved governments "derives from the lack of communication and established mechanisms for both proper consultation and shared decision making between governments".
MPs are due to vote on proposed changes to the European Union (Withdrawal) Bill next Monday.
'Essential'
Committee chairman Bernard Jenkin said: "At this moment, it is both essential and an opportunity to establish an effective system of intergovernmental relations which has always been missing from the UK's constitutional arrangements."
Referring to the part of the bill that covers powers in devolved areas, Mr Jenkin added: "The dispute around Clause 11 is a perfect example of why this is needed. In the last Parliament, we recommended several achievable first steps toward such arrangements, which would be been extremely helpful right now.
"A system of mutual trust and effective communication and consultation is essential for the internal governance of the UK, now more than ever as we approach our departure from the European Union."
Analysis by James Williams, BBC Wales Brexit correspondent
It is the detail not the principle of the proposed law that the Welsh Government objects to - as the first minister told AMs on Monday, "we agree with the UK government that certainty is important".
In all, officials in Whitehall have identified 64 powers in areas under Welsh control that will return from the EU post-Brexit.
First Minister Carwyn Jones thinks "a responsible and mature" way of dealing with those powers would be to allow them to flow straight back to Cardiff, Belfast, Edinburgh and London on the agreement that the respective governments leave them unchanged "until such time as we are agreed that things should change".
As the EU Withdrawal Bill is currently drafted, those powers will all gather in Westminster, hence the first minister's talk of a "power grab" even though the Wales Office says they will eventually make their way to Cardiff.
In private, Welsh ministers and officials are pleased with the "warm words" they've heard from the UK Government in recent months.
But, unless a change in tone leads to a change on the face of the bill, the Welsh Government will remain opposed to the proposed law.