Bill ending Right to Buy in Wales is passed by AMs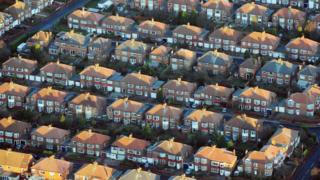 Legislation to end tenants' right to buy council homes in Wales has been approved by the assembly.
The bill will go forward for Royal Assent to become law, with a ban due to come before May 2021.
Around 139,000 Welsh council and housing association homes have been sold under Right to Buy since 1980.
Since then the social housing stock has fallen by 45% and Labour pledged to end the policy at the 2016 assembly election to ease housing shortages.
On Tuesday, Housing Minister Rebecca Evans said the change in the law would ensure "we safeguard the investment made in social housing over many generations, for Welsh families now and in the future".
"This will also give local authorities and housing associations the confidence to invest in new developments to help meet the need for quality, affordable housing in Wales," she said.
A Conservative attempt to delay when the change would come in was rejected by AMs last week.
Tory AMs had argued tenants should have at least two years to apply to buy their homes after the new law takes effect, rather than a year.
Right to Buy has already been suspended in Anglesey, Cardiff, Carmarthenshire, Denbighshire, Flintshire and Swansea under existing powers.