Cardiff trial for new hepatitis C drug 'successful'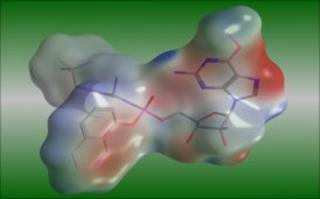 Scientists say the first human clinical trials on a new drug to treat infections caused by the Hepatitis C virus have been successfully completed.
The oral medication INX-189, prepared at Cardiff University's Welsh School of Pharmacy in 2008, could now become an approved medicine, the school said.
Around 170m people worldwide have the condition which can cause liver cancer, cirrhosis and death.
Prof Chris McGuigan said the Cardiff trial showed "the drug is safe".
Hepatitis C is the leading cause of liver transplantation in western countries, explained Prof McGuigan, the academic lead on the trials.
The current treatment involves two drugs - ribavirin and interferon, which has to be given as an injection.
Side effects are often severe and lead to patients failing to complete the treatment.
But Prof McGuigan said the INX-189 trials process, though still at a very early stage, represented a significant development.
"Successfully completing phase 1a demonstrates that the drug is safe, with no drug-related side effects at all in a single dose of 100mg," he said.
He said the study, which began in May, had also confirmed that one single dose of the drug a day was most likely to be enough in treating the virus.
Second trial
In 2008, laboratory tests showed INX-189 killed 90% of the virus at very low concentration, making it the most potent compound of its kind developed to date.
The licence to INX-189 is owned by US pharmaceutical company Inhibitex, which has been working with the Cardiff team.
The company has announced it is looking forward to a second trial to evaluate the compound's effectiveness in Hepatitis C patients.
Cardiff University and Inhibitex filed a patent on INX-189 earlier this year.
It has been cleared for human clinical trials by the Food and Drug Administration in the US.