Entrepreneur Hazel Cushion in line for business award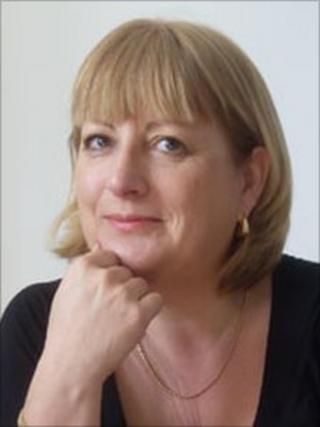 An entrepreneur who turned her business, once based in her bedroom, into an international publishing firm has been shortlisted for another award.
Hazel Cushion, from Pembrokeshire, has won several business accolades since founding Access Press, which has an annual turnover of £500,000, in 2003.
She made the final three of the extraordinary entrepreneur category at the Extraordinary Women Awards 2011.
Her company is based in Bedlinog near Merthyr Tydfil.
It has created a number of opportunities for authors, graduates, designers and sales people.
The 49-year-old's achievements have included developing a range of fundraising books, such as a Help for Heroes cook book which raised £50,000 for the charity, as well as the Sexy Shorts series, which benefited cancer charities.
In February 2007, she was invited to meet the Queen at Buckingham Palace at a reception for 200 women in business.
"I was a single mother to five-year-old triplets, and when I turned 40, I really wanted to do something for myself," she said.
"I joined a reading group in Pembroke Dock and the guy who led that said to do a one-year creative writing course and it was the best thing I've ever done.
"It was so liberating and wonderful to open up new doors.
"As part of the course at Trinity College in Carmarthen, I learnt how to put a book together and, after that, I was hooked.
"Events like today are all about giving women the confidence to do things like this."
She was nominated for the award by author Lesley Cookman, who was on the same MA course.
"In seven years, Hazel has developed a front bedroom dream into Accent Press, an international publishing company with a half-million annual turnover," she said.
"She is an inspiration to all women because she has proved that you can get a degree, build a business and raise a family if you have the drive and determination."