Decoy Cardiff bike thief captured in eight minutes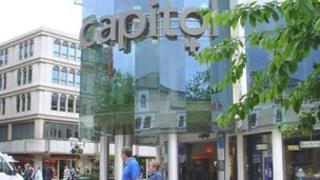 Police say a bike thief in Cardiff was snared within eight minutes after stealing a decoy bike that officers fitted with a tracker system.
South Wales Police have introduced the new technology, which traces the bikes so thieves can be caught quickly.
So far the bikes have been deployed six times, with four thefts, and officers say one prolific offender is among those arrested.
Insp Ian Tumelty said about 1,000 bikes were stolen in the city each year.
He said: "Thefts are of concern to cyclists in Cardiff and the decoy bikes are one way we can help to reduce such incidents.
"Anyone thinking of stealing a bike in Cardiff should certainly think twice, as they could end up riding away on one of our bikes.
"The tracking devices, which are almost impossible to detect, could lead officers straight to their front door."
Four men have been arrested in relation to the thefts.
Many of the bikes stolen each year are recovered but the owners are not reunited with them because they usually do not report the thefts or the bikes are not security marked.
The police want to cut down on bike theft as criminals often use them to commit other crimes like burglary and robbery.
Insp Tumelty added: "My warning to thieves is the next bike you steal could be ours and my advice to bike owners is to always secure your bike with a good quality lock, ideally a D-lock."