PCS union warns over Caerphilly Job Centre Plus closure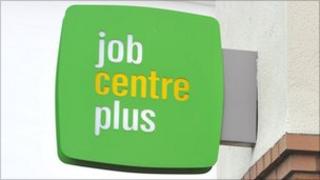 A Jobcentre Plus office in Caerphilly will be closed within the next year, claims a civil service trade union.
The Public and Commercial Services union estimates that around 70 jobs would be at risk.
The office, which processes benefits claims, is one of 22 in the UK being shut because it is not fully used.
The Department of Work and Pensions (DWP) said affected staff would have the option to relocate within the organisation.
A spokesperson insisted frontline services would not be affected.
The PCS, however, said that the national closures threatened 2400 jobs, and would add fuel to the fire as they debate a national strike at their conference next week.
PCS general secretary Mark Serwotka described the closures as "deeply flawed and dangerous".
The DWP defended the closures, saying it was necessary to operate efficiently in tough financial times but front line services would not be affected.