Debt warning as loan shark Michael Rees jailed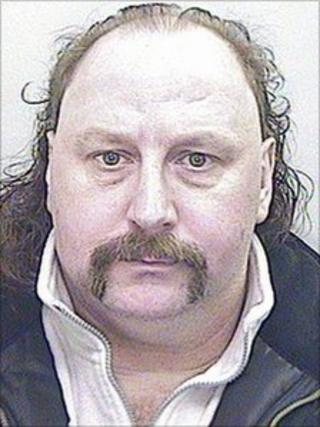 Victims of loan sharks are being urged to seek advice, as a 46-year-old man begins an 18-month jail sentence for unlicensed money lending.
Michael Rees, 46, from Tonteg, Pontypridd, was said to have charged "extortionate rates of interest" to a vulnerable woman.
He was found with £48,000 in cash under his bed, thought to be capital and profits from illegal money lending.
Merthyr council said loan shark victims should come forward and get help.
Council deputy leader Tony Rogers said: "The Wales Illegal Money Lending Unit (IMLU) has again shown expertise in protecting Merthyr Tydfil residents from the threat of illegal loan sharks preying on the vulnerable.
"In today's tough economic climate I would urge consumers to take expert advice from a credit union or the Citizens' Advice Bureau instead of turning to a loan shark.
"Those who are currently victims of a loan shark please come forward and seek help and advice."
Rees was sentenced at Merthyr Crown Court after being previously convicted of counts of unlicensed debt collecting and money lending.
Police and officers from IMLU raided his home and found the woman's post office card and the cash under his bed.
The initial loan to her was £500 and she had to pay back £3,000.
He is also said to have encouraged her to take out further loans, including one for £1,300 where the interest charged was £4,800.
Steven Hay, operational manager of IMLU, said: "Michael Rees's actions were despicable and caused great upset and harm to a number of people.
"Loan sharks prey on the vulnerable."
Anyone who needs help - or knows anyone who needs help - with a loan shark can contact the Wales Illegal Money Lending unit on 0300 123 3311.