Two charged with iron bar attack in Monmouth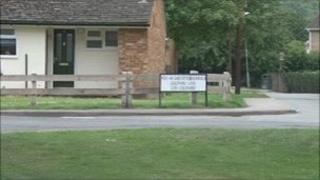 Two people are due before magistrates charged in connection with an incident in Monmouth which saw a man hit with an iron bar.
Police say the victim was trying to prevent a group of youths jumping on top of a parked car when he was hit.
A man, 20, has been charged with grievous bodily harm and obstructing or resisting police.
A 16-year-old man is also charged with grievous bodily harm and a section 4 public order offence.
Both will appear before Caerphilly magistrates on Monday.
A 22-year-old woman from Raglan has been cautioned for public order and obstructing police.
Both men are from Monmouth.