Jenna Thomas murder appeal over juror's message fails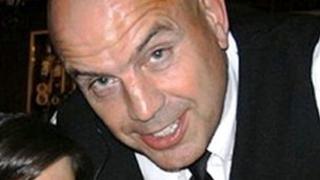 Claims by a former nightclub doorman that his conviction for murdering a 21-year-old woman was rendered unsafe by a juror's message of condolence have been rejected by the appeal court.
Phillip Packer, 51, from Porthcawl, was jailed for life in January 2010 for killing ex-girlfriend Jenna Thomas.
His lawyers claim the juror's message posted on a memorial website made Packer's conviction unsafe.
Judges said it was "perhaps unwise" but rejected the appeal.
Lord Justice Pitchford, sitting with Mr Justice Davis and Judge John Bevan QC, said Packer had been going out with Ms Thomas for about two years, but the relationship fell apart and ended in May 2009.
Police station
Packer found the split "difficult to accept" and began bombarding his former girlfriend with phone calls and text messages.
In June 2009, he persuaded Ms Thomas to accept a lift to the shop where she worked in Porthcawl.
After taking her to a cafe for breakfast, Packer drove to a secluded spot where he strangled her, before driving the body to Porthcawl police station and handing himself in.
Packer admitted manslaughter on grounds of diminished responsibility, but the jury convicted him of murder and he was ordered to serve at least 18 years in jail, later reduced to 16 years on appeal.
The appeal court heard that a month after the trial one juror posted a message on the memorial website Gone Too Soon on a page set up by Jenna's family and friends.
The juror wrote that he "didn't get a chance to say how sorry we all were for what happened! I hope what we did somehow helps your family come to terms with such a tragic loss!!
"Not much else I can say except once more I hope our actions somehow helped ease your family's pain! Rest In Peace Jenna x."
'Harrowing evidence'
Chris Rees, for Packer, claimed the juror's posting showed he could have been aware of the website while sitting on the jury, potentially prejudicing the trial and undermining Packer's conviction.
But Lord Justice Pitchford rejected his arguments, saying: "There is nothing in the juror's action itself, which was an expression of sympathy made a month after the trial, or in the contents of the message, that gives rise to a scintilla of suspicion that he did not follow the judge's instructions.
"He had undergone the experience of listening to the harrowing evidence and it is hardly surprising that a member of the jury would experience an emotion of sympathy, and would wish to express it in some way.
"It was perhaps unwise to express his personal sympathy in this way, however we have no doubt that it does not give any ground for seeking to further investigate his actions."