Police hunt 'dangerous' Rhondda suspect 'on crutches'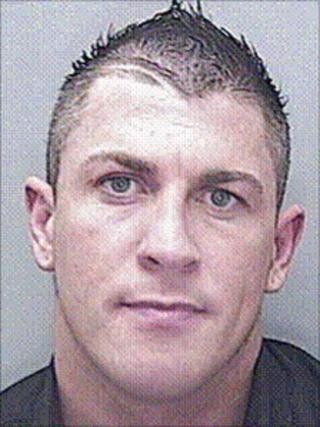 Police believe a suspect wanted for an attack in Rhondda may be on crutches, with his right ankle in plaster.
Dale Lent, who was last seen on 25 June after a 19-year-old man suffered serious face and neck injuries.
Mr Lent, described as "dangerous and volatile", is from Rhondda but has links to Swansea.
"We believe he is on crutches making him more dependent on others," said Det Insp Lee Porter.
"So I am sure the answer for his capture lies in the community, with family or with friends.
"It is a serious offence to assist anybody to avoid capture by the police, and people need to understand he is wanted for a very serious offence."
People are warned not to approach Mr Lent but to contact the police if they have seen him or know where he is.
Det Insp Porter added: "I am in no doubt this man is dangerous and I have concerns about the lengths he will go to avoid capture."
Anyone who may know his whereabouts is urged to contact Pontypridd Police Station by dialling 101 or Crimestoppers on 0800 555 111.