Cardiff Globe music venue shuts its doors again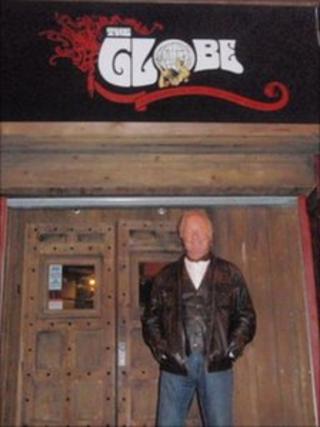 There are fresh doubts over the future of a live music venue in Cardiff which has suddenly closed amid plans by the landlords to refurbish it.
The Globe, a former cinema which opened as a music venue in December 2008, closed for eight weeks in the spring of 2010 following complaints about noise.
Musicians supported a fundraising campaign to pay for soundproofing work and the venue won its licence back.
Music promoter John Rostron hopes the latest closure will be temporary.
He said he was alerted to the Globe's closure on Monday when he was phoned by one of the bar staff.
After meeting the venue's landlords on Wednesday, Mr Rostron said they were planning to refurbish and reopen the venue within a matter of weeks.
"They've shut the venue and are looking to see what shows they can honour," he said.
"They say they need to do some refurbishment work and hope to reopen as soon as possible, within two or three weeks."
"But they do want to keep it as a live music venue."
Local landmark
A former cinema dating back to 1914, the Globe was reopened as a 300-capacity live music venue in December 2008 by Alan Jones, a former member of the 1960s rock group Amen Corner.
In September 2009 Cardiff council revoked its live music licence after complaints about noise from residents in the Roath area of the city.
The venue stayed open pending an appeal, but closed in February 2010 for refurbishment and soundproofing.
Musicians including Mr Jones's former Amen Corner bandmate Andy Fairweather Low helped raise £25,000 for the work and the council granted a new licence in April 2010.
Mr Jones was unavailable for comment on the latest closure.
Artists booked to play the Globe in the coming months include Julian Cope, Toyah Willcox, The Beat, Dr Feelgood, Emmy the Great, and a range of rock tribute acts.
However, the venue's website was unobtainable.
In May, promoters and fans in Cardiff were dismayed by the sudden closure of the 800-capacity Millennium Music Hall.