Environment Agency Wales to boost 20 wetland habitats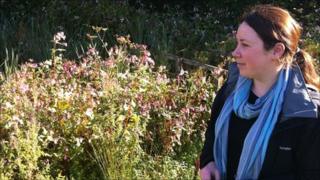 More than 20 wetland sites are to be improved to help species such as dragonflies, frogs and newts.
House and road building, pollution and changes in agriculture mean some ponds, wet woodland and marsh in south east Wales are disappearing.
Environment Agency Wales is to work with nine county councils to restore sites as part of a £30,000 project.
It says it will help the help the wetland wildlife population to migrate more freely around the region.
Lead officer Becky Davies told BBC Radio Wales: "What we would like to do is open them up, enhance these habitats and connect them all up so that the species that live there can jump from one area to another and travel through our countryside.
"We are working with nine local authorities and we will open up the partnership to work with community groups and charity organisations."
The local authorities involved are Caerphilly, Merthyr Tydfil, Bridgend, Rhondda Cynon Taf, Vale of Glamorgan, Newport, Blaenau Gwent, Torfaen and Monmouthshire Council.
One area that will be improved is Nant Celyn just outside Llantwit Fardre in Rhondda Cynon Taf.
Mr Davies said: "We now have lots of rushes, willow trees and alder - what we should have is some areas of open water as well.
"What we want to do is open up some of this area to create open water that will then give different diversity to the area.
"It will encourage lots more dragonflies, damselflies, frogs, newts and things like that.
"These sorts of sites are silting up naturally where as years ago they would have been used for agricultural feeding and things like that.
"There is also an issue of fragmentation of these habitats so development, roads, this sort of thing have squashed these areas and isolated them in places."