Lynette White case: Jury listens to Stephen Miller tape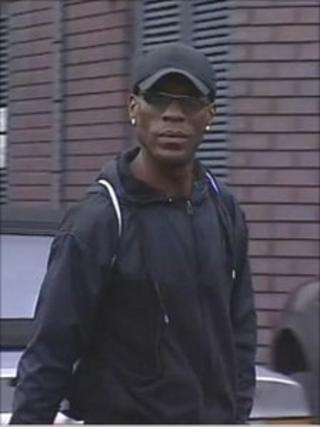 A jury has started listening to tape recordings of police interviews with one of the men wrongly convicted of the 1988 Cardiff murder of Lynette White.
The prosecution has claimed Stephen Miller was put through 13 hours of "hostile and intimidating" interviews.
Mr Miller, Yusef Abdullahi and Tony Paris were released after their convictions were quashed in 1992.
Eight ex-police officers deny conspiracy to pervert the course of justice. Two other people deny perjury.
Mr Miller was arrested in December, 1988, the day after Leanne Vilday signed a statement falsely claiming she had seen him standing next to the body of her friend Ms White, a prostitute, the court heard.
Ms Vilday told Swansea Crown Court she was bullied by officers who had threatened to put her in jail for being associated with the murderers unless she went along with their story about what had happened to Ms White.
During the recordings, a detective put to Mr Miller: "How can we possibly disprove what someone is prepared to say on oath?
"Someone who says 'I know her'. Someone who puts you in a precise position in the room.
Bullied
"You are by the the window and look straight at Leanne Vilday.
"Why should she say it? There is no reason for her to say it. She's got no axe to grind."
Ms Vilday made her statement nearly 10 months after the murder, about which the officer says: "She has taken a long time to say it. It's a bit strange, I accept that."
Then he adds: "This is not made up. There is no way we could make this up."
Mr Miller can be heard replying: "I know for a fact I was not there. There is something fishy here."
The prosecution allege Ms Vilday was one of four people bullied by the police into making false statements about what they saw and heard in the early hours of 14 February, 1988.
During another interview with Mr Miller, a detective told him that if they could disprove Miss Vilday's statement then they would have.
Ms White was stabbed more than 50 times inside Flat 1, in James Street, Cardiff, which she had been using as a prostitute.
Jeffrey Gafoor, Ms White's killer, was jailed in 2003. He confessed and said he had acted alone.
The trial continues.