Lynette White boyfriend Stephen Miller 'forced to lie'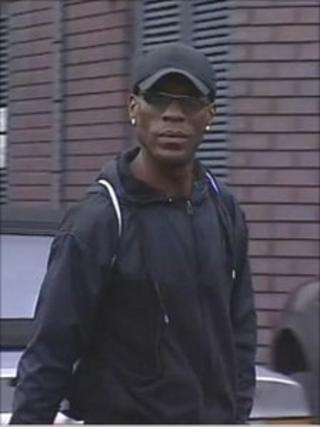 A man wrongly convicted of killing a Cardiff prostitute says statements he made after her death were fabrications he was forced to give by police.
Stephen Miller, Yusef Abdullahi and Tony Paris were jailed for life for the murder of Lynette White in 1988.
A Swansea jury has heard Mr Miller had told detectives Tony Paris had killed her but he now says that was a lie.
Eight ex-police officers deny conspiracy to pervert the course of justice. Two other people deny perjury.
Mr Miller, Mr Abdullahi and Mr Paris, who became known as the Cardiff Three, were jailed in 1990 but released two years later after their convictions were quashed.
Mr Miller, Miss White's boyfriend at the time, is being taken through 19 interviews he gave to officers following his arrest in December 1988.
A jury at Swansea Crown Court has been told by then police already had false statements from people willing to say that Mr Miller was inside the flat on James Street in Cardiff where Miss White was stabbed more than 50 times early on 14 February, 1988.
The prosecution claim that the officers so successfully brainwashed Mr Miller that there came a stage when he actually believed he had been there.
On Tuesday, the jury listened to a taped interview made following his arrest in which Mr Miller said he went to the flat hoping to see Miss White and found four men were already there.
'Frenzied' attack
He said two of the men were Mr Paris and Mr Abdullahi.
In the interview he said he saw Mr Paris "slap" Miss White and then pull out a knife and stab her in the abdomen.
He said he pushed Mr Paris and asked him why he had done that.
In the same interview, Mr Miller also said he wanted to save the life of Miss White but was too afraid of becoming a victim himself as Mr Paris then threatened him.
Miss White screamed and fell to the floor.
Mr Miller said he "just could not believe" the "frenzied" attack that followed.
"It looked like 15 stabs but it could have been more. She was flat on her back with her arms around her head. He (Mr Paris) was going for the chest and belly. I was shocked and frightened," he said in the interview.
'I was not there'
On Tuesday, questioned by Nick Dean QC, prosecuting, Mr Miller said the account had been "given" to him by a detective.
"I was told by one of the officers where I had been in the room. I could not tell them anything because I didn't know anything. I was not there," he said.
Mr Dean has told the jury that none of the men had anything to do with the murder, which was carried out by Jeffrey Gafoor, who was traced 15 years later by advances in DNA.
In 2003 Gafoor admitted murder, said he was alone at the time, and was jailed for life.
The trial continues.