Vale of Glamorgan council worker sacked over CCTV use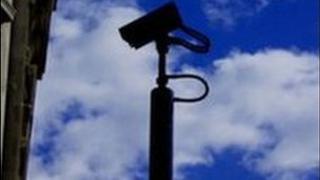 A leisure centre worker in the Vale of Glamorgan has been fired for inappropriate use of CCTV cameras.
BBC Wales has learned the person was working at Penarth Leisure Centre.
The worker was dismissed after being investigated for the offence, which did not involve filming the public.
South Wales Police confirmed they would not be investigating because it was an internal matter and the council said there was no need for customers to be concerned.
Reuben Bergman, head of human resources at the Vale of Glamorgan council, said: "The council has completed a thorough investigation into an allegation of the inappropriate use of external CCTV cameras on two occasions in July 2011.
'Internal disciplinary procedures'
"This was managed through the council's internal disciplinary procedures and led to the dismissal of a member of staff.
"It is not the council's practice to give details of individuals in such cases and, in particular, where an appeal may be outstanding.
"We would again like to reassure visitors to Penarth Leisure Centre that CCTV was not used to inappropriately view customers inside the leisure centre."
An investigation was launched in August following a report against the individual concerned.