Cardiff 'cigarettes in doors' smuggler must pay £293,000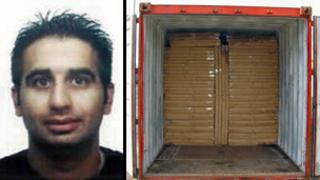 A Cardiff man jailed for smuggling 1.2m counterfeit cigarettes into the UK has been told to pay £292,775 or face an extra three and half years in jail.
Ihtesham Ali Hassan, 32, who ran an import company, shipped the cigarettes from China to Southampton in 2008.
They were concealed within cheap wooden doors and he was jailed for 18 months.
Now he has been issued with a confiscation order for money he made from smuggling and given two months to pay or he will go back to prison.
He must also pay costs of £20,723.
He was jailed for 18 months on in August 2009 after being found guilty of the fraudulent evasion of £280,000 in duty.
Speaking after the confiscation hearing Bob Gaiger of HM Revenue & Customs said: "HMRC remains determined to investigate smuggling, but our action does not stop there.
"We will continue to seek out the profits of this illegal activity, and bring action to see those proceeds forfeited."
The haul of counterfeit Lambert and Butler cigarettes was discovered in a cargo container, supposedly carrying cartons of dishware.
It has since been destroyed at a power station.
Hassan, formerly of Lakeside in Cardiff but now of Grangetown in the city, was one of two men jailed in 2009. The other was a Glasgow newsagent.
Anyone with information about tobacco smuggling can call the customs' hotline on 0800 595000.