Christmas presents saved from Cardiff waste tip calamity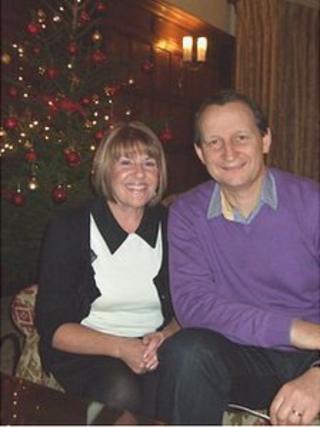 A father-of-three has admitted he nearly caused a Yuletide disaster on Christmas Eve after accidentally throwing the family's presents on to a council tip in Cardiff.
Mike James was asked by his wife to clear-up wrapping paper and dumped 'bags of rubbish' at the refuse site.
But Mr James, from St Fagan's, had thrown away presents including Olympic tickets, cash and jewellery.
Cardiff council allowed him in to the tip, which had shut, to salvage them.
When Mr James realised his mistake, he said: "I felt physically sick".
The 50-year-old furniture store manager told BBC Wales: "My wife, Beverley, asked me to help tidy-up so I picked up bits of wrapping paper and put them in to black bags.
"I thought to myself, 'right, I'll be organised here', so I took them all to the dump straight away.
"I didn't think anything more of it."
Police sympathy
It was not until an hour or so later that Mrs James asked her husband where the bag of presents was.
"We both realised at the same time what had happened," he said.
"Beverley was very calm and very good about it."
Mr James immediately drove back to the Waungron Road refuse site, in Fairwater, only to find it had closed.
He contacted South Wales Police to explain what had happened and that he would be climbing over the fence in an attempt to get the presents back.
Mr James said: "The officer was very sympathetic but he told me I wasn't able to do that."
Several phone calls to Cardiff Council later, Mr James was met at the site by a security guard who agreed to let him in.
"But he had the wrong master key, so I ended up climbing over anyway," he said.
'Elated'
Mr James then had to climb in to the skip and rummage around for the lost presents.
"I felt elated when I found them, I was surrounded by rubbish but at least Christmas wasn't ruined," he said.
"My family cheered and clapped when I got home. It was a great relief and the council did us proud."
Councillor Margaret Jones, executive member for environment, said Mr James must have been desperate.
"I am absolutely delighted our staff worked so well together to ensure his family received their presents on Christmas Day," she added.