Nikitta Grender murder: Jury sworn in and sent home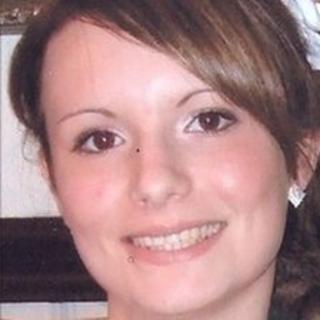 A jury has been sworn in at Newport Crown Court in the case of a nightclub bouncer accused of the rape and murder of a pregnant teenager.
Nikitta Grender, 19, was two weeks away from giving birth to a baby girl when she was found dead in her burning flat in Liswerry, Newport, in February 2011.
Carl Whant, 26, of Newport, denies rape and murder. He also denies a charge of child destruction and one of arson.
The trial opens on Wednesday with a jury of eight men and four women.
After the proceedings on Monday morning, the jurors were sent home by trial judge Justice Griffith Williamson.
He also told them them that the jury would not be sitting on Thursday of this week but said proceedings would resume on Friday.
Ms Grender was found by firefighters on 5 February 2011 in her bedroom in Broadmead Park.
She and her boyfriend Ryan Mayes, 18, had already named their unborn child Kelsey-May.
Ms Grender's pet dog also died in the fire.