Welsh Language Board inquiry into Merthyr council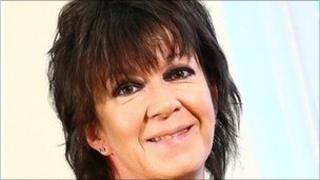 The Welsh Language Board has launched an inquiry in to how Merthyr Tydfil council uses Welsh in its business and communication with the public.
Chair Meri Huws said the council's launch of an "English-only" website had contributed to "serious doubts" about its commitment to the language.
Visitors to Merthyr Tydfil council's Welsh-language website are told it is still under development.
The authority council said it would work with the language board.
'Under development'
People clicking on the Welsh-language section of Merthyr Tydfil council's website, launched last October, are greeted with a bilingual English-Welsh message.
In English it reads: "The Welsh language version of our corporate website is under development and will be temporarily unavailable until further notice.
"Council documents are available in welsh [sic] upon request so please get in touch with our Customer Contact Centre who will be able to assist you."
Ms Huws said the language board had received a number of complaints in November and December last year that "raised doubts" about the council's implementation of its Welsh-language policies.
In a letter to a local member of Welsh Language Society (Cymdeithas yr Iaith Gymraeg) she said the board has been in formal correspondence with the local authority "following its decision to launch a new website in English only in October".
She added: "The case of the website and the allegations and complaints which have been received by the board in recent weeks raise serious doubts about the council's fulfilment of its language scheme."
Ms Huws said the inquiry would look at the council's use of Welsh in printed material, meetings and communications.
Bethan Williams, the chair of the Welsh Language Society, has accused Merthyr Tydfil council of "undermining the language at a community level".
She said: "With so many children going through Welsh medium education, the council is not only letting the public down, but also missing the opportunity to use the skills of the next generation.
'Similar problems'
"A generation, many of whom will come out of the education system fluent in Welsh.
"The council has a chance to provide work and keep local young people in the area by using their unique skills. It doesn't make economic or linguistic sense for them not to change their behaviour."
Ms Williams said the society was conducting its own survey in the area as it believed "there are similar problems in many local authorities in the south".
A Merthyr Tydfil council spokesperson said: "The Welsh Language Board is looking at issues with the local authority in respect of the council's Welsh-language scheme, and we will be working with them in respect of these issues."