Mark Taylor quits Wales Millennium Centre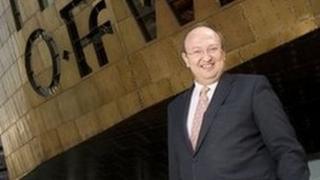 The boss of the Wales Millennium Centre (WMC) in Cardiff Bay has announced he has quit as chief executive.
Mark Taylor, who took up the job in September 2010, said he had taken the joint decision with his family to return to London.
Mr Taylor was a director of the Barbican Centre, one of Europe's largest arts centres, before his move to Cardiff Bay.
The WMC said it wished him "every success".
A WMC statement said he had quit in order to pursue other opportunities available to him in the international business event and leisure sector.
"After a lot of discussion, we have decided as a family to make this move and to also return to our home and friends," said Mr Taylor, a father-of-two.
"In addition, this gives my wife Fiona the opportunity to return to her career in the media industry.
"My family and I have also enjoyed all that Wales has to offer and will continue to spread the word that Wales is amazing."
My Taylor took over the role at the WMC from Judith Isherwood who stepped down to take up a post in Australia.
He was credited with increasing the Barbican's net income from an average of £2.3m to £4.4m in 2008/09.
In 2007, the Welsh government agreed to wipe out the WMC's £13.5m debt, and treble its annual funding from £1.2m to £3.7m.