Monmouth ambulance petition after Jacqueline Davies death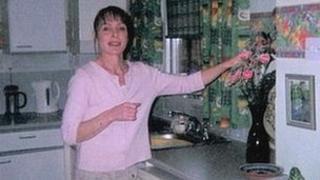 A son whose mother died nine days after a 41-minute wait for a paramedic is to hand in a petition urging a dedicated ambulance service for their town.
A coroner has said Jacqueline Davies's death may have been contributed to by a "significant failing" of the Welsh Ambulance Service.
Mathew Davies, of Monmouth, also wants members of the Welsh assembly to press for better rural ambulance provision.
The ambulance service said it was committed to improving quality.
Mr Davies's mother died in January 2011, aged 49, nine days after collapsing at her home.
In December last year, an inquest was told a number of factors caused delays in Ms Davies being treated.
The coroner said there was evidence to suggest she had possible underlying pneumonia, which caused her to collapse. Sudden adult death syndrome could also not be ruled out.
It was revealed that a shift at Monmouth ambulance station was not covered and when a paramedic did arrive, the rapid response vehicle (RRV) failed to start because its battery was not charged.
Recording a narrative verdict, the coroner said the delay in handing over patients at hospitals, resulting in delayed responses to calls waiting and an "unacceptable" reason for the RRV not being in operation may have contributed to her death.
Mr Davies, 27, will present the petition to members of the health and social care committee on the steps of the Senedd in Cardiff Bay later on Tuesday.
He said: "I'm hoping there will be agreement to what the petition is calling for - to get a dedicated ambulance for Monmouth."
Mr Davies argues that with a growing population and the closure of the minor injuries unit at Monnow Vale centre in Monmouth, demand for the ambulance service will increase.
"We urge the minister for health and social care to use her powers to require the Wales NHS Ambulance Trust to provide a uniformly high standard of ambulance provision throughout Wales and especially rural areas such as Monmouthshire," he said.
Fully operational
A Welsh Ambulance Service spokesman said the service was "aware of the importance of the petition".
He said: "We would like to reassure the public that we are committed to improving the quality of ambulance services provided and are continuing to work with our NHS partners across Wales to make sure patients receive a consistent and high quality service."
Following the inquest on Mrs Davies in December 2011, the trust accepted the coroner's verdict and offered its condolences.
The trust also said at the time it was "committed to providing high quality and safe services in the Monmouthshire area and have made a number of improvements to our services since January".
It said it had introduced formal cross-border arrangements with West Midlands Ambulance Service, and revised working practices to ensure maximum levels of cover at times of high demand.
It also said staff had been told to ensure that "all ambulance vehicles are in a fully operational condition to respond immediately to any call at all times".
The trust also said it was working with other health bodies to reduce delays for patients, improve clinical services over the phone, and to improve support for people receiving care at home or in the community.