Nikitta Grender murder trial: jury to retire on Tuesday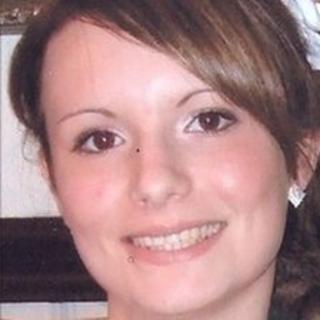 Jurors trying a 27-year-old man accused of raping and murdering a pregnant teenager at her flat have been told they will retire to consider their verdict on Tuesday.
Carl Whant, of Bettws, Newport, is accused of stabbing Nikitta Grender, 19, to death in an attack that also killed her unborn child last February.
He denies murder, rape, arson and child destruction. The trial continues.
The judge is due to start summing up at Newport Crown Court later on Monday.
Ms Grender's body was found in a burned out flat on the city's Broadmead Park estate.
The prosecution says the defendant set fire to the bed where her body was found in an attempt to destroy evidence.
The teenager was due to give birth to a girl two weeks after she died.
The DNA of the accused man was discovered on her during a post-mortem examination.
The former nightclub doorman denies being near Miss Grender's flat on the night she was killed.
He says that on the evening before she was killed, he was invited to have sex with her by her partner Ryan Mayes, 17, who is his second cousin.