Nikitta Grender murder: Pregnant teenager murder jury sent home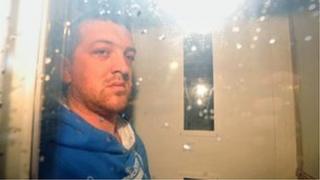 The jury in the trial of a man accused of raping and murdering pregnant teenager Nikitta Grender has been sent home for the night.
Carl Whant, 27, of Bettws, Newport denies murder, rape, child destruction and arson.
Ms Grender, 19, was found stabbed at her home in Newport last year after firefighters were called to a blaze.
The Newport Crown Court jury began considering its verdict at lunchtime on Tuesday.
The trial has lasted more than a month.
Judge Mr Justice Griffith William sent the jury out after he had completed his summing up of the trial, which has seen more than 50 people give evidence.
He said: "Would you please when you reach your verdict strive to reach one that you all agree.
"If you should not find this possible I will give you further directions."
Ms Grender's charred remains were found by firefighters at her flat in Broadmead Park, Lliswerry, on 5 February 2011.
The alarm had been raised at about 07:30 GMT that day by a neighbour living below, though it is thought the "slow burning" blaze may have started up to three hours beforehand.
A post-mortem examination revealed her throat had been slashed and her abdomen had been stabbed.
Forensic scientists said the teenager was dead before the fire, which also claimed the life of her pet dog, started.
The defendant, a former nightclub bouncer, was arrested four days later.
Timings 'crucial'
Ms Grender had been due to give birth to a baby girl two weeks after she was killed.
The trial has heard from more than 50 witnesses.
The court heard that DNA evidence proved Mr Whant had had sex with Ms Grender and scratch marks were found on his wrist.
The prosecution claimed he killed her after he left a house party in Corelli Street with Ms Grender's boyfriend, Ryan Mayes, at about 05:00 GMT.
Gregg Taylor QC said CCTV evidence proved there was enough time for Mr Whant to have got to Ms Grender's flat and killed her.
But Christopher Kinch, defending, argued that Mr Whant had had sex consensually with Ms Grender at her boyfriend's invitation, and had only denied having sex with her to the police initially as he did not want his girlfriend to break up with him.
Mr Kinch said the prosecution's case was not overwhelming and was largely based on circumstantial evidence.
The jurors were told the timing of events was crucial to each side's case.