Family tribute to Nicky Chetnik after Bassaleg motorbike crash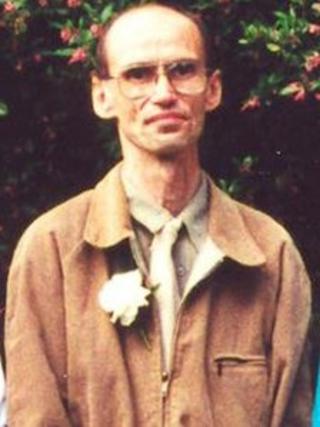 A family says it has been left with "so many questions yet to be answered" following the death of a father of five in motorbike incident in Newport.
Nicholas (Nicky) Chetnik, 53, died on Monday following the accident on the A468 Caerphilly Road in Bassaleg at 22:30 GMT on Saturday.
A family statement paid tribute to a loyal man, who "led a quiet life".
Gwent Police are appealing for witnesses to call 101.
The family statement, issued by police, said they are "left wondering why such a thing should happen to such a wonderful man".
'Some joy'
It said although he suffered with the genetic condition Marfan Syndrome, which affects the body's connective tissues, he never allowed its side effects to impact on his life.
"Using his bike was something he loved and had been doing since he was 18 and, along with his love of gardening, were his pleasures in life."
The statement added: "Yesterday's events, and no doubt the events over the next few days, will prove he was truly loved as a father (of Terence, Steven, Sarah, Nathan and Stacey), a son, a brother..."
It went on to say that "out of this tragedy, comes some joy - according to his wishes the family arranged for certain vital organs to be donated".
"We like to think that as he passed, a number of families received the call that a donor had been found for their son or daughter, mother or father, wife or husband."