Damien Williamson: Ewenny motorcyclist death crash tribute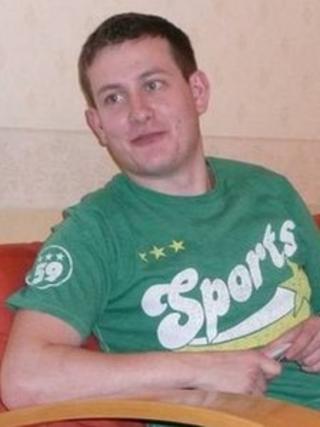 The family of a 24-year-old man killed in a crash in south Wales on Monday have hailed him as "a son any parent would be very proud to call their own".
Damien Williamson, of Bridgend, died when his motorcycle was in a collision with a camper van near Ewenny.
The collision happened at the junction of Heronston Lane and Ewenny Road at around 11:40 BST.
South Wales Police are appealing for witnesses contact them on 02920 633438 or by Crimestoppers on 0800 555111.
In a statement Mr Williamson's family said he was "someone who would help anybody who was in need, sometimes by fixing or repairing things, other times by just being there and listening.
"He was a kind and caring lad, with an ability to be liked by all those who came into contact with him."
The family added that Mr Williamson, who "achieved at school and went to university", had an artistic talent.
"He could see the world from a different perspective and it showed in his photographs, drawings and sketches," the family said.