Riots: Anthony Gristock fails to appear for sentence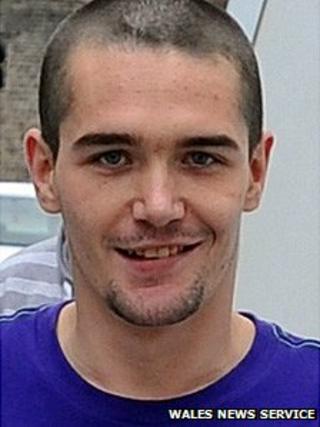 A warrant has been issued for the arrest of a man who created a Facebook page encouraging violence in Cardiff during last year's summer riots.
Anthony Gristock, 24, of Roath in the city, failed to attend Cardiff Crown Court to be sentenced.
He has already admitted encouraging or assisting violent disorder on Facebook during the riots in England.
Judge Nicholas Gareth Jones said last month that Gristock could expect a substantial jail sentence.
He had denied offences against him until last month but changed his plea shortly before a jury was due to be sworn in to try him.
Gristock was bailed to appear for sentence on Friday but did not arrive in court.
Another man, Jamie Counsel, 25, also of Roath, has already been jailed for more than three years after he admitted the same offence.
Gristock was arrested last year, at a time when police were monitoring internet sites because of rioting in several English cities.