Monmouthshire escapes floods after rain band passes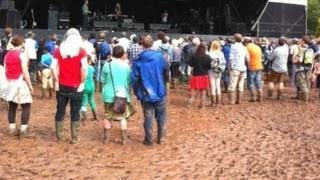 The Environment Agency says the risk of surface water flood problems in Monmouthshire has passed after earlier issuing a warning for Sunday afternoon.
There had been fears of heavy rain in some parts of the county.
But officials said the band of rain had passed, and there had not been the anticipated problems.
On Friday rain caused problems in parts of Wales, and in one incident a mother and child were rescued from a car in Swansea.
Information on flood alerts and warnings is available at the Environment Agency website, by following the agency on Twitter, @Envagencywales, or calling Floodline on 0845 988 1188.