Severn bridges: Bank holiday strike off after deal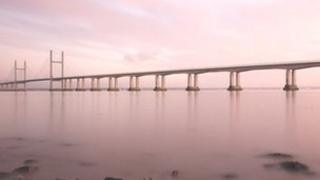 A planned 24-hour strike by workers who staff toll booths at the Severn Bridges has been suspended.
They threatened to walk-out on Friday at the start of the bank holiday in a dispute over changes to shift patterns.
The union Unite said an agreement had been reached with Severn River Crossing (SRC) but further talks were needed.
SRC is obliged to keep the bridges between south Wales and England open and a strike would have meant a suspension of the tolls.