Rapist Christopher Hughes asks for chemical castration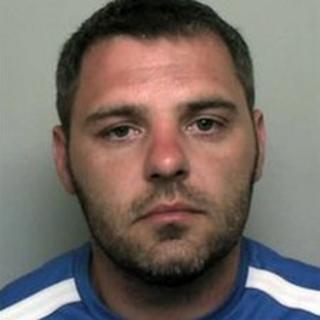 A serial rapist and paedophile who has been jailed for 10 years has asked to be chemically castrated to stop him reoffending.
Former soldier and part-time fireman Christopher Hughes, 34, of Tredegar, Blaenau Gwent, also apologised to his victims, including a 13-year-old girl.
Hughes, who admitted nine charges of sexual assault and rape, was glad he was caught, Cardiff Crown Court heard.
Judge Stephen Hopkins QC called Hughes a "wicked, wicked man".
The court heard that Hughes told police he needed to be chemically castrated to protect women.
In a handwritten letter to the court, he said: "I would like the opportunity to apologise and I take full responsibility for everything that happened.
"I am deeply sorry, I can find no excuse. I am looking to get the help I need."
Among his catalogue of offences, Hughes molested a 13-year-old schoolgirl and plied a 16-year-old with alcohol before sexually assaulting and raping her.
The court heard that the effect on his young victims was "incalculable".