Arrest in Roath, Cardiff, after man 'injured by knife'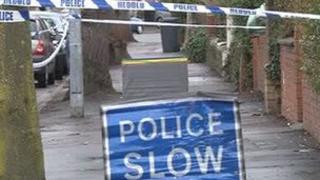 A 20-year-old man has been arrested after a fight in which another man is believed to have been injured by a knife.
Officers attended an incident outside a house at Richmond Road, Roath, Cardiff, at 00:25 GMT on Saturday.
Police said a man suffered arm wounds which it is thought were caused by a knife but the injuries are not life threatening.
The area has been cordoned off while officers investigate.
Insp Andy Walbeoff, of South Wales Police, said: "There was one male with lacerations to the arm which we believe was caused by a knife and we arrested a 20-year-old local man."