Millennium Stadium announcer Rhys ap William: Man charged with assault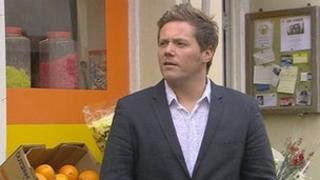 A man has been charged following an attack on the Millennium Stadium's match day announcer.
Rhys ap William, 37, was found with head injuries near the Admiral Napier pub in Canton, Cardiff, in the early hours of Sunday 24 February.
A 24-year-old man from the Ely area of the city was arrested two days later on suspicion of assault following a public appeal for information.
South Wales Police said the man would appear in court in May.