Asda supermarket asked to cut keys for Cardiff prison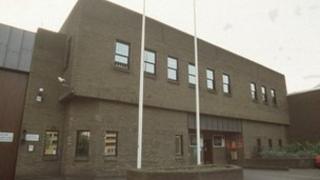 Staff at an Asda supermarket were asked if they could cut keys to Cardiff prison, a report has revealed.
Last month's incident was revealed in a report by the National Operations Unit (NOU), which co-ordinates responses to prison incidents.
The report, obtained by the BBC, said "police and other establishments were notified and have carried out appropriate checks on the keys".
The Prison Service said there was no security threat at any point.
A statement said: "HMP Cardiff was notified that a member of the public at a local supermarket asked the key cutting department there if they could cut a prison key.
"Police were notified and all appropriate security checks were carried out by the prison. At no point was there any threat to the security of the prison."