Public could help decide Monmouthshire council budget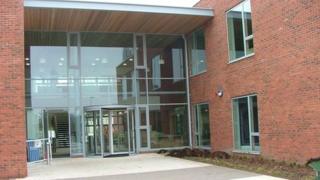 The public could be asked again to give their views ahead of Monmouthshire council deciding on its budget following a £9m funding cut.
The council held one consultation after the Welsh government's local authorities settlements were announced and is now considering a second round.
It has said it will protect frontline education and social care.
Some tourism and culture services, road gritting and street lighting could go, and council tax rise by 3%.
The council is meeting on Wednesday to discuss the proposed budget, and has indicated it is looking at a further round of direct community consultation.
It plans to increase social service spending.
Phil Murphy, cabinet member for finance, said: "Our principle throughout this budget process has been to ask how we can maintain existing services, rather than asking which ones we should cut.
"We asked for our communities to help us with that, which led us to being the first council in Wales to directly engage on next year's budget with the communities we serve at our five major towns throughout last October.
"The budget we are to discuss this week is tough. But it protects as many services as possible.
"However, we still need to find another £1m-worth of savings to ensure a balanced budget next year."
Other saving measures include reducing office accommodation, reviewing overtime arrangements and creating a cost neutral waste collection service.
The council already operates a two staff to one desk policy, and staff are able to work from anywhere.