Chapter Art Centre's £6m expansion proposals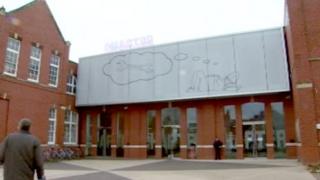 A Cardiff arts venue has teamed up with three of its resident companies to propose a £6m expansion.
Chapter Arts Centre said potential options include new galleries, cinemas, performance and rehearsal studios, learning spaces and a digital hub.
It is working with Earthfall, Theatr Iolo and Ffotogallery, as well as Cardiff University, to land private and public funding for the development.
Chapter, in a former school the Canton area, underwent a £3.8m revamp in 2009.
The arts centre has funding from the Arts Council of Wales for the initial feasibility study, with architects across the UK being asked to submit ideas for the regeneration and expansion of the venue.
A full public consultation will take place later this year.
Head of development Elaina Gray said Chapter and the resident companies had agreed to share their list of priorities, such as a need for more rehearsal and education space.