Bikers and private hire cabs to use Cardiff bus lanes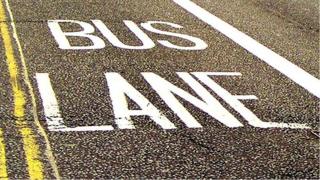 Private hire taxis and motorbikes will be allowed to use bus lanes in Cardiff city centre in a bid to ease traffic.
Councillors have agreed to hold the six-month trial from August.
Ramesh Patel, cabinet member for transport, planning and sustainability, said scooters and motorbikes caused less congestion than cars and people should be encouraged to use them in the city.
If successful, the pilot could be made permanent.