Woman unaware of pregnancy gives birth in GP surgery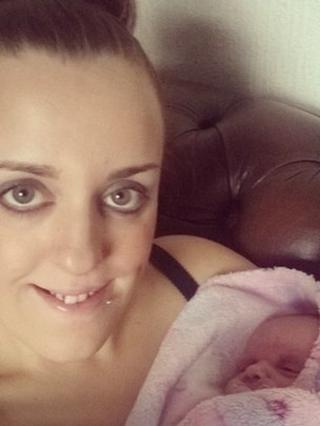 A woman went to her GP with a suspected kidney infection and gave birth in the doctor's surgery.
Clare Evans, 24, rang the NHS helpline after suffering with stomach pain was told she could have a kidney infection.
Ms Evans, of Newport, went to her local surgery for a check-up where her waters broke before she gave birth to 6lbs 12oz Erin Louise Roberts.
The first-time mother said: "I was so shocked, I told them that I didn't know I was pregnant."
Ms Evans added: "I had no signs of pregnancy, I didn't have any morning sickness and I didn't have a bump.
"It was a surprise but I can't find words to say just how thrilled I am.
"I love motherhood, even though it was completely unexpected I wouldn't change it for the world."