Daniel Morgan murder: Two more experts join inquiry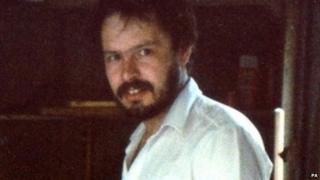 Two more experts will join an inquiry into the murder of a Welsh private investigator killed almost 30 years ago, the Home Secretary has announced.
Daniel Morgan, from Llanfrechfa, near Cwmbran, was found outside a London pub in 1987 after an axe attack.
His family claim he was on the verge of exposing police corruption.
The police have been criticised in the past over their handling of the case and an independent panel was set up in 2013 to look at it.
Prof Rodney Morgan from the University of Bristol and chief executive of the Northern Ireland Policing Board Samuel Pollock have joined the panel, which is chaired by Northern Ireland's first Police Ombudsman, Baroness Nuala O'Loan.