Nos Galan: Route could be moved to allow more runners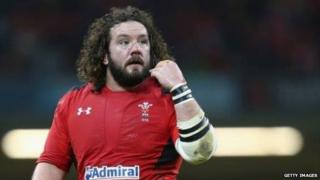 The route of the Nos Galan road race, which is held on New Year's Eve, could be changed to allow more runners to take part.
The race is held near Mountain Ash, Rhondda Cynon Taf, to celebrate legendary local runner Guto Nyth Bran and dates back almost 60 years.
With 1,500 runners registering to take part in the 2014 race, organisers say some people were unable to sign up.
A mystery runner - usually a well known sportsperson - starts the race.
Ann Crimmings, Nos Galan Committee chair, said the race route was being reviewed.
The committee plans to meet Welsh Athletics, Rhondda Cynon Taf Council and South Wales Police in the coming weeks to discuss the possibility of changing part of the route to allow more people to take part from the 2015 race onwards.
NOS GALAN RACE
Founded by Barry-born Bernard Baldwin MBE in 1958
They commemorate the life of legendary Welsh athlete Guto Nyth Bran who died in tragic circumstances in 1737, aged 37
A mystery runner carries a lit torch from Guto Nyth Bran's burial place at St Gwynno's Church, Llanwonno, four miles (6.5km) into the town centre to represent his spirit
According to legend, the Llwyncelyn runner could catch a bird in flight and once ran to Pontypridd and back - about seven miles (11km) - before a kettle boiled