Jobs risk at GE Aviation aircraft engine plant in Nantgarw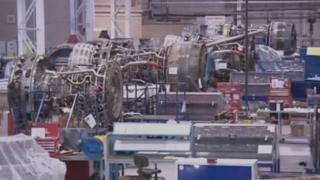 Up to 100 jobs could be lost at the GE Aviation factory in south Wales following a drop in business.
The plant in Nantgarw, Caerphilly, maintains aircraft engines but has received less work than expected.
It said it is considering a number of options, including voluntary redundancies and changes to shift patterns and overtime.
The company said it will be working with the Unite union over the coming weeks to decide the best way forward.