Rogerstone primary teacher 'shown exam' before tests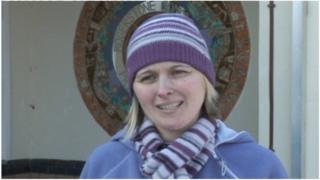 A teacher has told a disciplinary hearing she was shown national test papers before they were set and told to give pupils more time if needed.
Helen Hickinbottom said she and another teacher were left in a room with the papers and asked what they thought of them afterwards by former Rogerstone Primary School head Samantha Yeoman.
She also said she was told to give low-scoring pupils a second go.
Ms Yeoman denies encouraging staff to manipulate tests at the Newport school.
Ms Hickinbottom told the General Teaching Council for Wales tribunal the school's former deputy head teacher had taken her and a colleague into a room containing the test paper and told "he would leave them alone".
She claimed she was then asked by Ms Yeoman what she thought of the tests, which were supposed to be limited to 30 minutes - something the witness said she later found out.
The school had existed in a "culture of fear", Ms Hickinbottom added.
Ms Yeoman is not appearing at the hearing.
She has denied unacceptable professional conduct in allowing staff to manipulate the 2013 National Reading and Numeracy Test results to enable pupils to get better grades.
On Monday, the tribunal heard she was not leading the tests at the time.