Merthyr band Pretty Vicious sign to Virgin EMI Records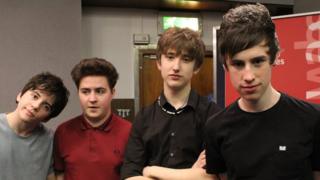 A band from Merthyr Tydfil has signed a record deal with Virgin EMI Records despite only playing two gigs.
Pretty Vicious, who are all in their teens with one of them still in school, has been the subject of a record company bidding war this month.
Despite only releasing one song online they are already being touted as the next Oasis in the music press.
The band has recorded a session for BBC Wales, which will be broadcast on the Bethan Elfyn show on Saturday.
A spokeswoman from Virgin EMI Records confirmed they had signed the band this week.