Council tax in Caerphilly borough set to rise by 3.9%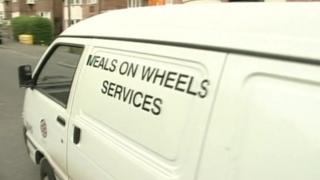 Council tax in Caerphilly county is due to rise by 3.9% in 2015/16 as the local authority sets its budget.
At a cabinet meeting on Wednesday, it was agreed that meals on wheels prices would go up by 50p per meal and recycling centres would close for one day each week.
The council has to make £12m in cuts in 2015/16 and said more savings will need to be made in the coming years.
The full council will consider the plans on 25 February for approval.
Plans to increase car parking fees by 10p and introduce charging on a Sunday, axe the environmental health officer post and increase fines in council car parks were scrapped following a consultation with people in the borough.
Deputy leader Barbara Jones said: "We value the importance of meaningful consultation and it is clear that local people have helped shaped their services in the future."