Motorcycles to test-drive Cardiff bus lanes for six months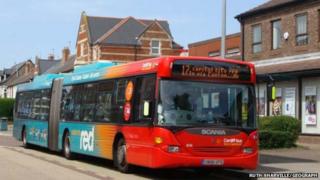 Motorcycles, scooters and private hire vehicles will be able to use Cardiff bus lanes as part of a six-month trial.
Starting on Tuesday, the vehicles will be permitted to use the lanes that had previously only been made available to black cabs.
It comes after Cardiff council handed out 3,544 penalty notices in December 2014 to drivers using the bus lanes.
The council will review the scheme once the six-month trial period is over.