Driver quizzed after boy, 12, hit by car and killed in Cardiff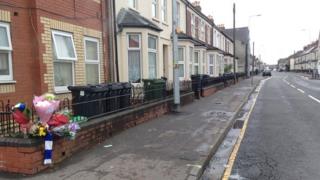 A driver is still being questioned after a 12-year-old boy was killed after being hit by a car in Cardiff.
The schoolboy died on Friday following the collision on Ninian Park Road, Riverside, at 16:00 GMT.
South Wales Police confirmed on Saturday the 25-year-old man was being questioned on suspicion of causing death by dangerous driving.
The child was struck by a white Audi S3 and was taken to the city's University Hospital of Wales but died.