Driver released on bail after boy, 12, killed by car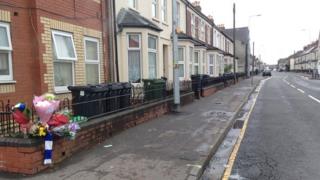 A driver questioned over the death of a 12-year-old boy on a road in Cardiff has been released on bail.
The schoolboy died on Friday following the collision on Ninian Park Road, Riverside, at 16:00 GMT.
South Wales Police said the 25-year-old man, questioned on suspicion of causing death by dangerous driving, had been released pending further enquiries.
The child was in collision with a white Audi S3 and was pronounced dead at the University Hospital of Wales.