Llantrisant twins with medieval French battle town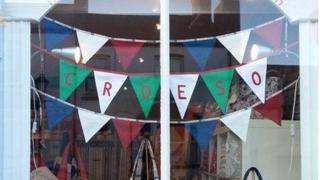 A south Wales town is twinning with the French community whose ancestors fought their own over 700 years ago.
Longbowmen from Llantrisant fought at the Battle of Crecy in 1346 during the Hundred Years' War under Edward, the Black Prince of Wales.
A delegation from Crecy-en-Ponthieu in Picardy, northern France, is signing a declaration of friendship at Llantrisant's Guildhall.
The town has had a weekend of celebrations to mark the twinning.