Ex-Ty Hafan hospice nurse struck off after Facebook outbursts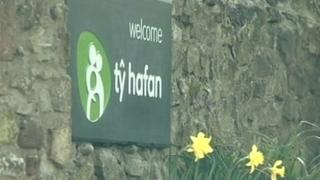 An ex-children's hospice nurse who was suspended over foul-mouthed outbursts on Facebook has now been struck off.
Allison Marie Hopton had worked at Ty Hafan just outside Cardiff and was dismissed from her job in 2011.
She was suspended by the Nursing and Midwifery Council in September 2013 after it found the posts were likely to reflect badly on the profession.
The council said she had not done enough to address concerns, and has been removed from the nursing register.