Ferndale ex-miner fleeced out of £130,000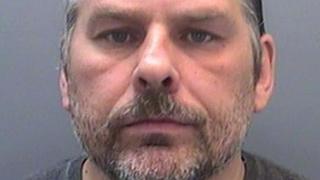 A retired miner was swindled out of more than £130,000 of his life savings by a salesman who he treated like a son, a court has heard.
Former pitman Ted Cooper, 77, was targeted by bed salesman Paul Cooper, 50, because he had the same surname but was not family.
Paul Cooper, of Ferndale, Rhondda Cynon Taff, admitted theft and was jailed for three years at Merthyr Tydfil Crown Court.
His victim said he was heartbroken.
The defendant fleeced the pensioner out of £137,000 over 18 months in a "calculated and callous string of thefts" and either gambled the money or spent it.
The court heard Ted Cooper treated the salesman "like a son" until he realised his money had gone.
Mr Cooper, also of Ferndale, said: "I trusted him like a son. I think that gaining my trust was his goal.
"When I found out how much he stole from me I broke down and cried. It's heartbreaking.
"He has taken not only my money but has taken away who I was."