Band Houdini Dax 'absolutely gutted' after their kit is stolen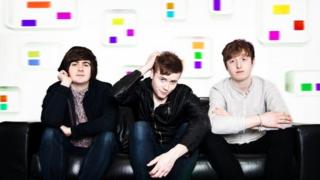 A Cardiff band who are part of the BBC's Horizon project has appealed to the public for help after their equipment was stolen.
Houdini Dax said they are "absolutely gutted" after their van was broken into in Cardiff Bay on Monday night.
The band wants fans to share their post to try and track down the thousands of pounds worth of equipment including amps, guitars, pedals and drums.
The band wrote on Facebook: "Everything that makes our sound has gone".